The Legendary Jermaine Jackson
Performed with the CORONET® GUINNESS World Records Diamond Gibson Guitar with The Jacksons at BBC Proms
The first ever public live concert performance of the World's Most Valuable Guitar in the Great Britain
The Legendary Jermaine Jackson performed with the USD 2 million with 400 carat GUINNESS World Records masterpiece on stage
HK jeweler Aaron Shum, creator of CORONET® GUINNESS World Records Diamond Guitar, crafted family rings for the Jacksons
Premier collaboration with Jermaine Jackson to launch a collection of Jermaine Jackson x Aaron Shum jewelry line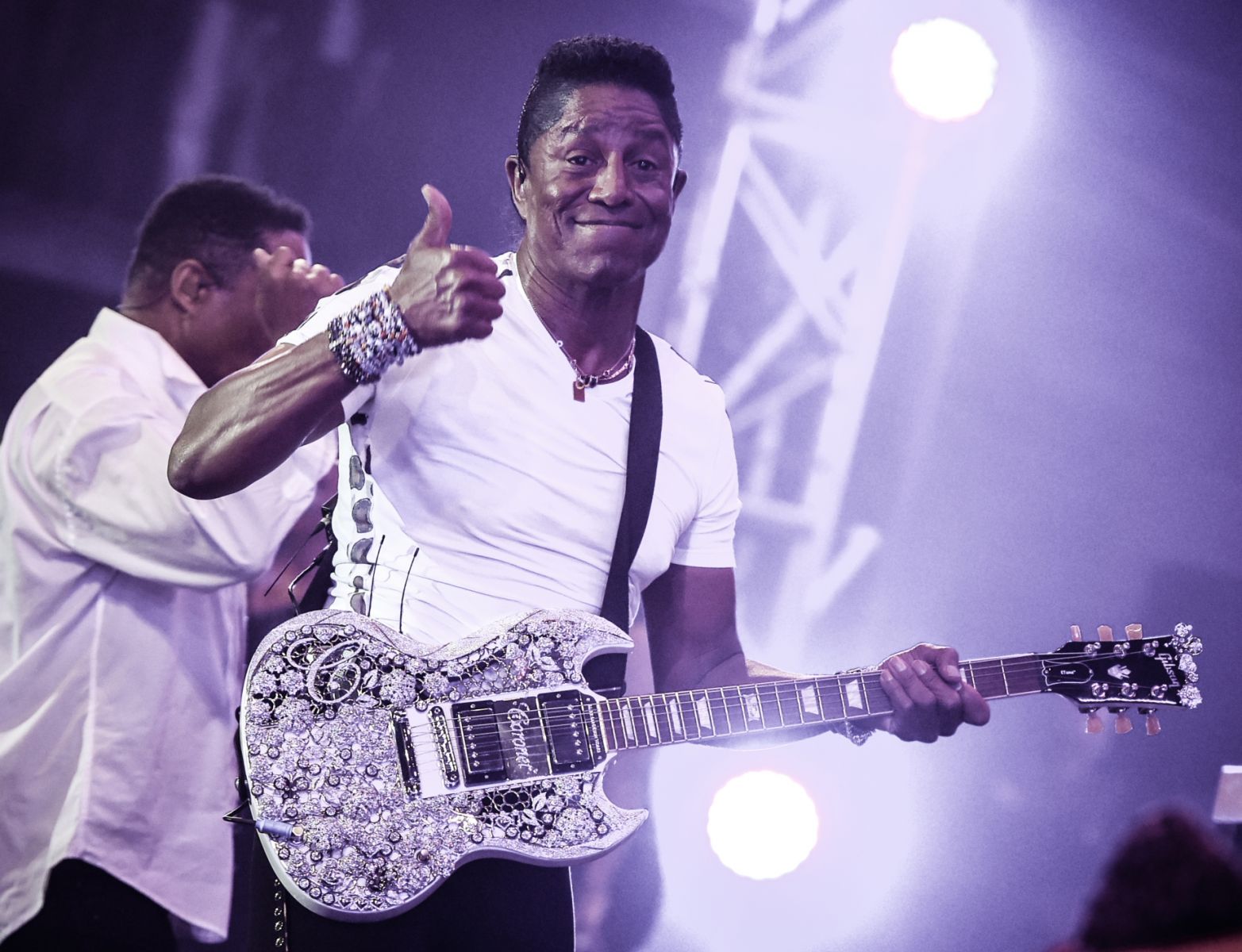 The Jacksons - Jackie, Tito, Jermaine and Marlon appeared at this year's BBC Proms in the Park, Hyde Park, while Jermaine performed on stage with the 400 carat CORONET® Diamond Gibson Guitar, the world's most valuable guitar valued at USD 2 million certified by GUINNESS World Records. Jermaine and his brothers sang their greatest hits I want You Back, ABC and The Love You Save accompanied with the masterpiece.
Following a hugely successful GUINNESS certificate presentation ceremony in Swiss Baselworld and leaving its footprints in its world tour of exhibitions, including Germany, the United States, Italy and major cities across China, the BBC Proms in London became the first ever public live concert performance of this precious diamond musical instrument with 40,000 audiences attended and the programme has been broadcast in many countries and districts around the world, expecting over a 100 million viewers.
This CORONET® Diamond Guitar is the collaboration between creator Aaron Shum of worldwide patented Coronet diamonds, World Largest Jeweler Chow Tai Fook, sponsor Music Giant Gibson Brands and the acclaimed designer Mark Lui.
CORONET® of Aaron Shum Jewelry crafted family rings for the Jacksons with design concept by Jermaine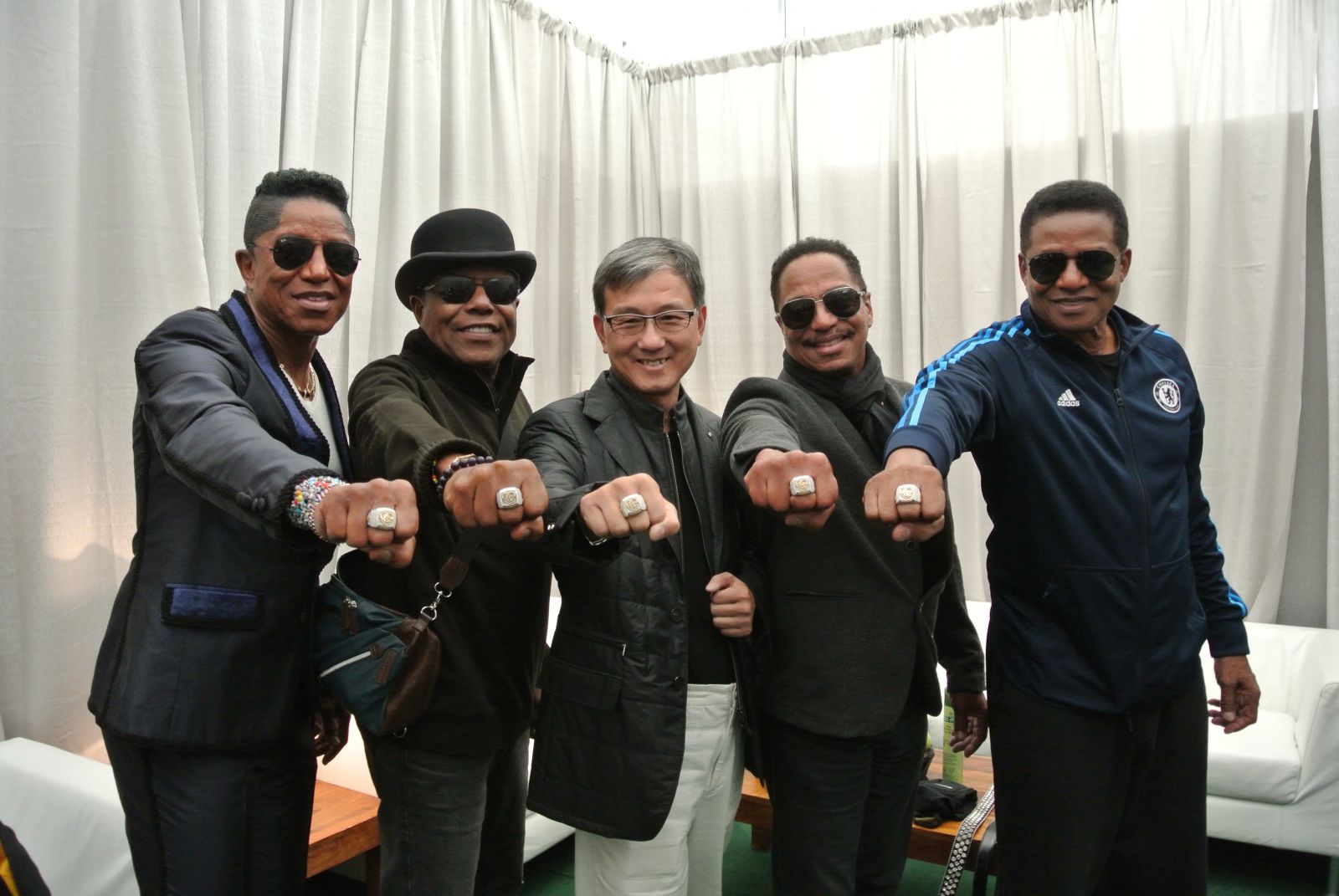 To celebrate the remarkable 50th Anniversary of the Jacksons and in memory of the late brother Michael, Jermaine Jackson invited the GUINNESS World Records Holder, Aaron Shum, to create unique and personalized rings for his family members, with design concept by Jermaine, dedicated to the legendary family's musical history and love memories between the beloved siblings.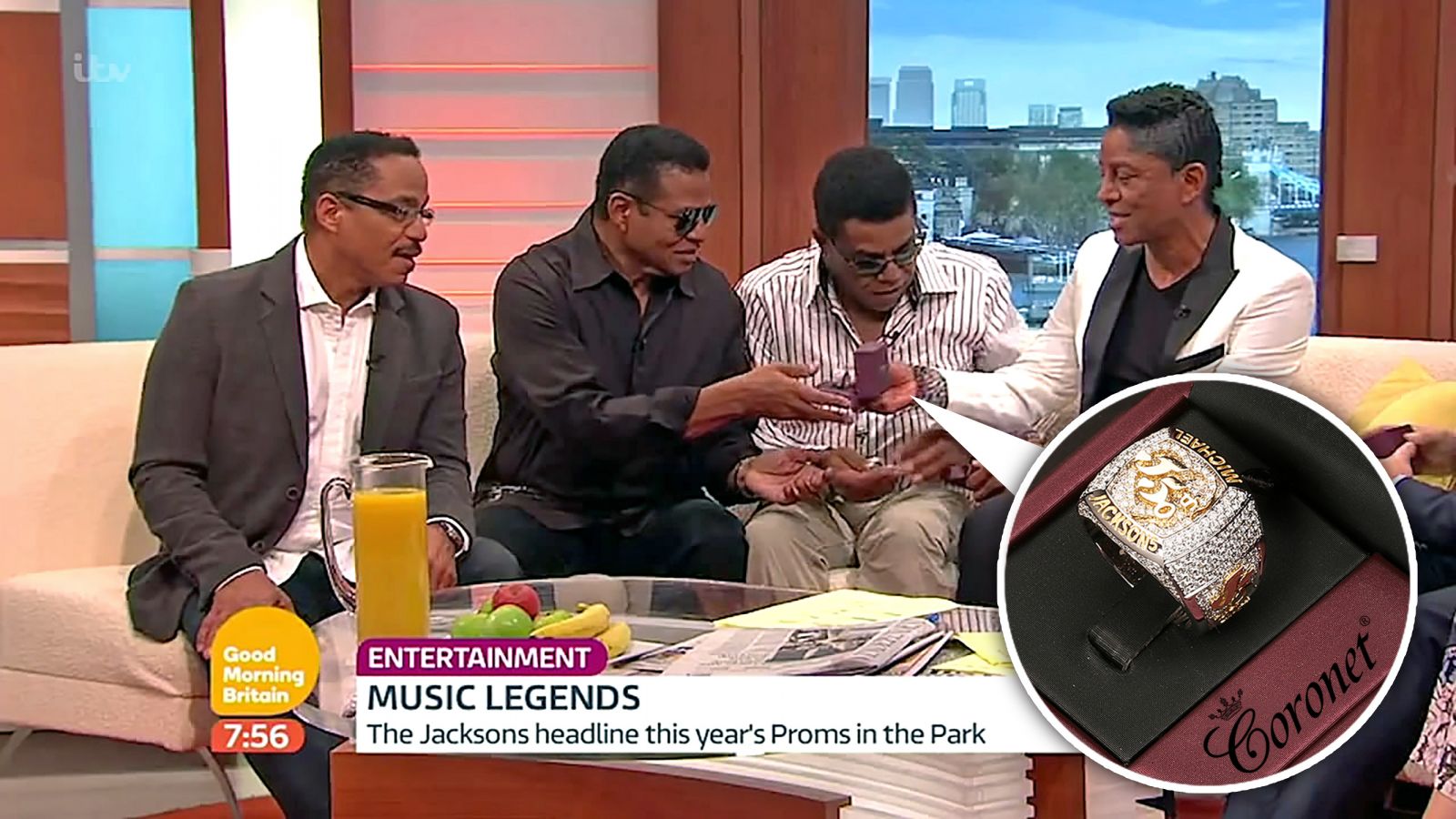 The Jacksons appeared on UK ITV's Good Morning Britain, where Jermaine unveiled CORONET® patented design family rings to his brothers to celebrate the remarkable 50th Anniversary of the Jacksons and in memory of the late brother, Michael.
Mr. Aaron Shum, who is a genius in the jewelry industry, possesses patents for several innovative designs and has developed over thousands points of sales worldwide for its international patented CORONET®. As the old saying "Great minds think alike", the music legend and the jewelry guru are now exploring the opportunity to launch a Jermaine Jackson X Aaron Shum jewelry line in the coming months.
More information about CORONET® on websites:
Connect with CORONET® on social media:
Facebook: https://www.facebook.com/AaronShumJewelry
Twitter: https://twitter.com/coronetdiamonds
Instagram: https://instagram.com/coronet_jewelry/