FOR IMMEDIATE RELEASE
Guinness World Record setting 'Mudan' Watch with
Most Diamonds and Alyssum By Reena Collection to dazzle at JCK
(Hong Kong, May 21, 2019) – Aaron Shum Jewelry of Hong Kong and designer Reena Ahluwalia partnership is set to add more dazzle to JCK this year. The brand will be exhibiting Coronet's ninth Guinness World Record and their Alyssum By Reena collection at JCK Las Vegas, booth 57096.
The Mudan diamond watch was awarded the Guinness World Record at Baselworld for Most Diamonds Set on a Watch. The watch is set meticulously with 15,858 diamonds totaling 50.01 carats of white and champagne diamonds and is valued at $500,000. The watch contains a masterpiece on dial – a painting of a diamond by jewelry designer and painter Reena Ahluwalia. The Mudan watch is inspired by the peony, known as the king of flowers in Asian culture. "Mudan" is Chinese for peony, as it symbolizes nobility, honor and wealth. Video: https://youtu.be/mCuq49TyP9I
Also, on view will be Reena's latest from 'Alyssum By Reena' and Coronet By Reena spinning diamonds collections. Inspired by Alyssum, a flower with sweet lingering fragrance, the four petals in the collection represent love, passion, dreams and hope. The collection uses Reena Ahluwalia signature motif, a quatrefoil with star at its center, also her logo. Set in diamonds, the lightweight pieces are available in 18K rose, yellow and white gold, including some with enamel. Collection's starting retail price is USD 499. Video: https://youtu.be/bfLtGap_TWA
Visit Aaron Shum Jewelry at Booth 57096. At the Hong Kong Pavilion, JCK Las Vegas.
--END --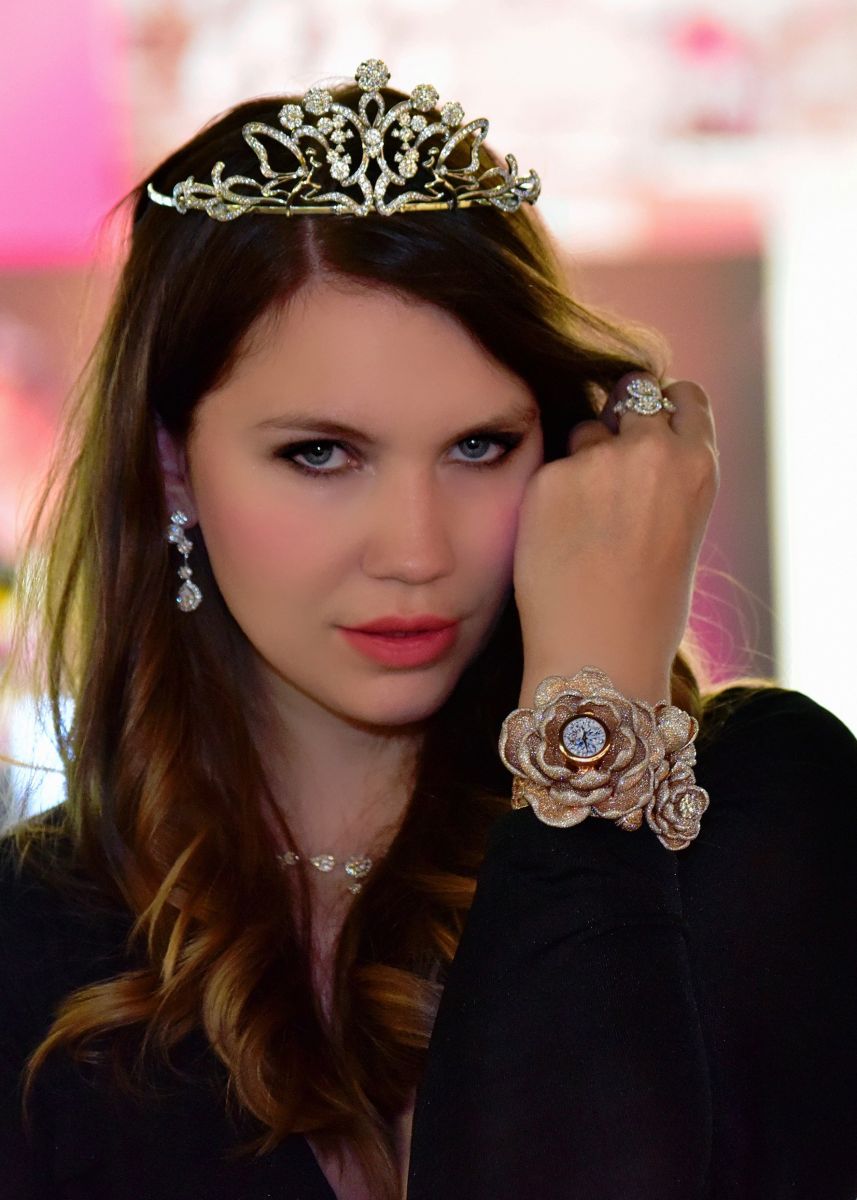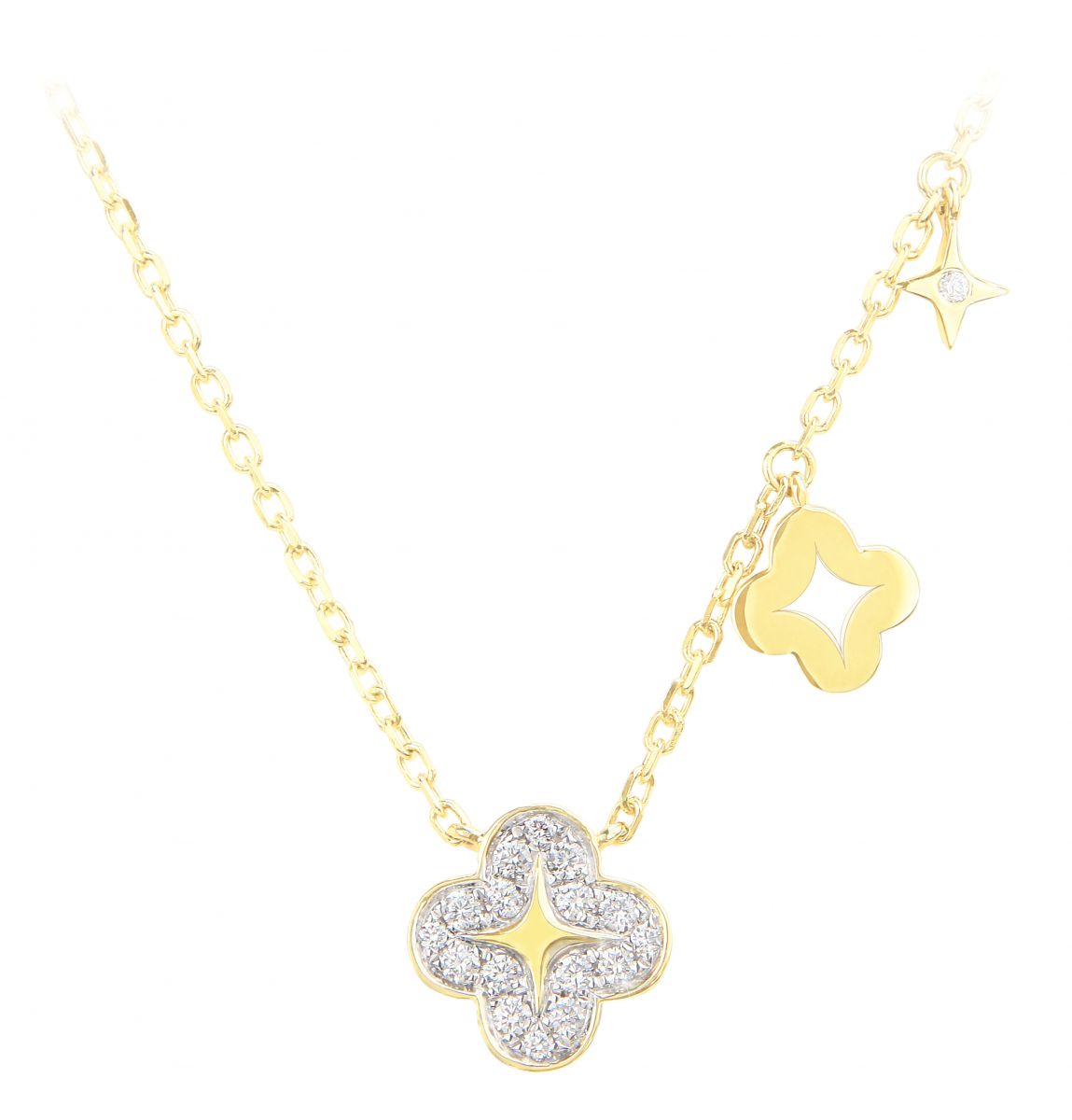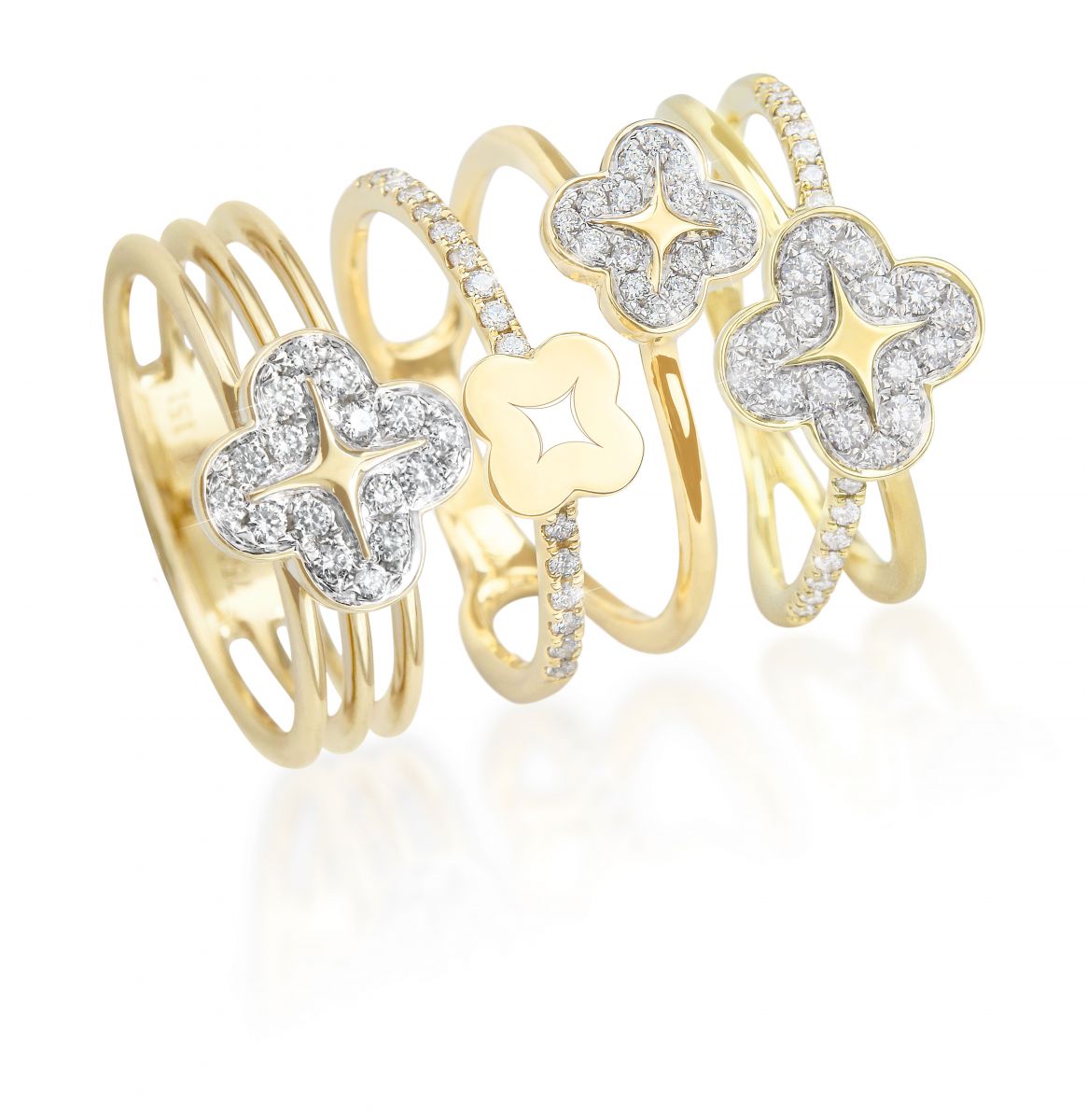 IMAGE CAPTIONS
• The Guinness World Records CORONET 'Mudan' diamond watch features 15,858 diamonds - most diamonds set in a watch. The watch is set in 18K gold with artist Reena Ahluwalia's unmatchable diamond painting on the dial.
• Alyssum By Reena Collection. Starts at retail USD 299.
MEDIA ENQUIRY
Aaron Shum Jewelry. Booth: 57096. JCK LAS VEGAS, Hong Kong Pavilion
For interview and appointment, please contact:
Aaron Shum, aaron@aaronshum.com, HK #: +1 852 94249001
Reena Ahluwalia, info@reenaahluwalia.com, Canada #: +1 416 558 3720
SOCIAL MEDIA.
Instagram: @reenaahluwalia, @aaronshumjewelry
Facebook: @Reena.Ahluwalia.Design, @aaronshum, @coronet-aaronshumjewelry, @aaronshumjewelry
Twitter: @reenaahluwalia
LinkedIn: https://www.linkedin.com/in/reena-ahluwalia/
Hashtags: #ReenaAhluwalia #CoronetByReena #AlyssumByReena #AaronShumJewelry #AaronShum
ABOUT CORONET®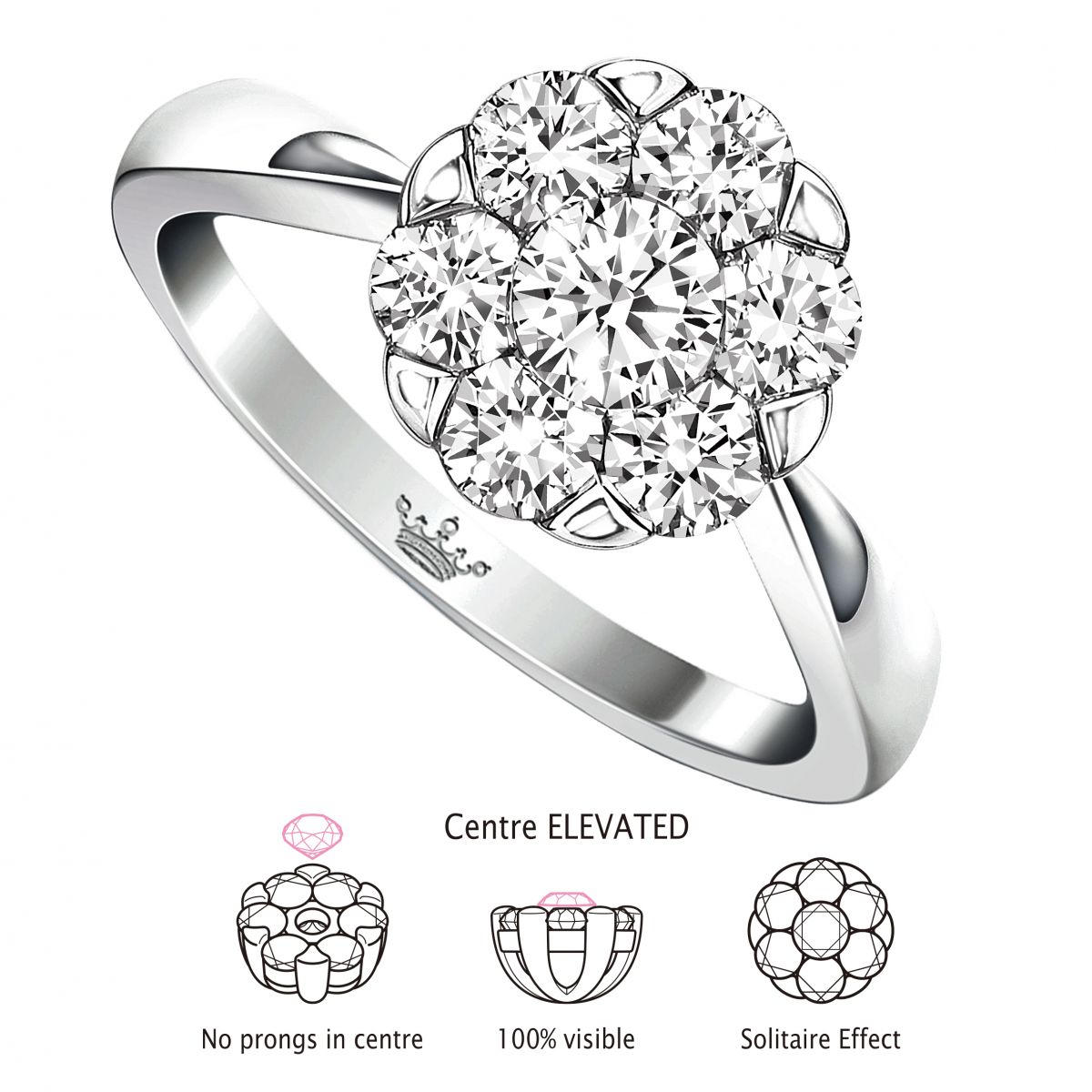 Coronet® is a signature Swiss brand of Aaron Shum Jewelry Ltd. With its inspirational jewelry ideas, technical excellence and innovative craftsmanship, Coronet® diamond creations have achieved NINE GUINNESS WORLD RECORDS titles.
With its worldwide patented design, each piece of Coronet® made from 7 high caliber diamonds set WITH NO PRONGS holding the center diamond, along with precision of cut, symmetry and polish, which attribute to the best fit proportion to conceiving a luminous solitaire diamond effect yet at exceptionally competitive value. Thus, this patented Coronet® technique stands out above any other similar products on the market. Throughout these years, Coronet® has successfully established a global reach of over 1000 point of sales.
Milestones include Mudan watch, with Most Diamonds (15,858 diamond) Set on a Watch, an award for the world's most valuable guitar ($2-million), for an 18k gold Gibson guitar set with 400 carats of diamonds, and most diamonds on a handbag for a Coca-Cola-inspired handbag set with nearly 10,000 diamonds weighing a total of 120 carats – 8,543 black diamonds and 1,345 colorless diamonds. Coronet also earned a place in the world record book for the most diamonds set on a mobile phone case –6,576 diamonds totaling 16.95 carats – and for the most diamonds set on a lipstick case (2,216 diamonds totaling 18.6 carats).
ABOUT REENA AHLUWALIA
Recognized as one of the Top Masters of design and art in Canada, Reena Ahluwalia is an award-winning jewelry designer, painter and professor. She is one of handful of living jewelry artists whose work is featured on a nation's (Belgium) postage stamp. As a tribute to the British Royal Wedding, Reena created a Diamond Tiara for HRH Kate Middleton. Reena designed a historic diamond piece for the Legislature of Ontario with De Beers Canada. She created the inaugural collection for Rio Tinto Bunder Mine, where diamonds were found 100 years after the fabled Indian Golconda Mines depleted. In 2019, Reena co-created watch was awarded Guinness World Record for Most Diamonds set on a watch.
Coveted internationally by art collectors, Reena paints highly nuanced, hyper-realistic diamonds with ultra-magnified facets. She is a member of the George Brown College Jewellery Program Advisory Committee and a Fellow of (IwB) Institute without Boundaries. Reena gives back to many organizations, including 'Jewelers For Children' (JFC) charity, to help children who are victims of catastrophic illness.